Why You Should Use an Applicant Tracking System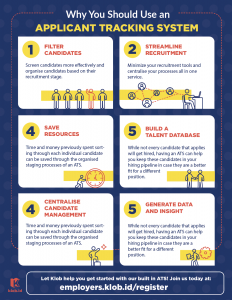 Is your company using an ATS? An Applicant Tracking System is a power tool for recruiters that can help streamline your recruitment process. Here are just some of the advantages to using an ATS!
Start your elevated digital recruitment journey today. Join the Klob with a FREE TRIAL of one of our  Subscription Packages today!

Warm Regards from the Klob Team!