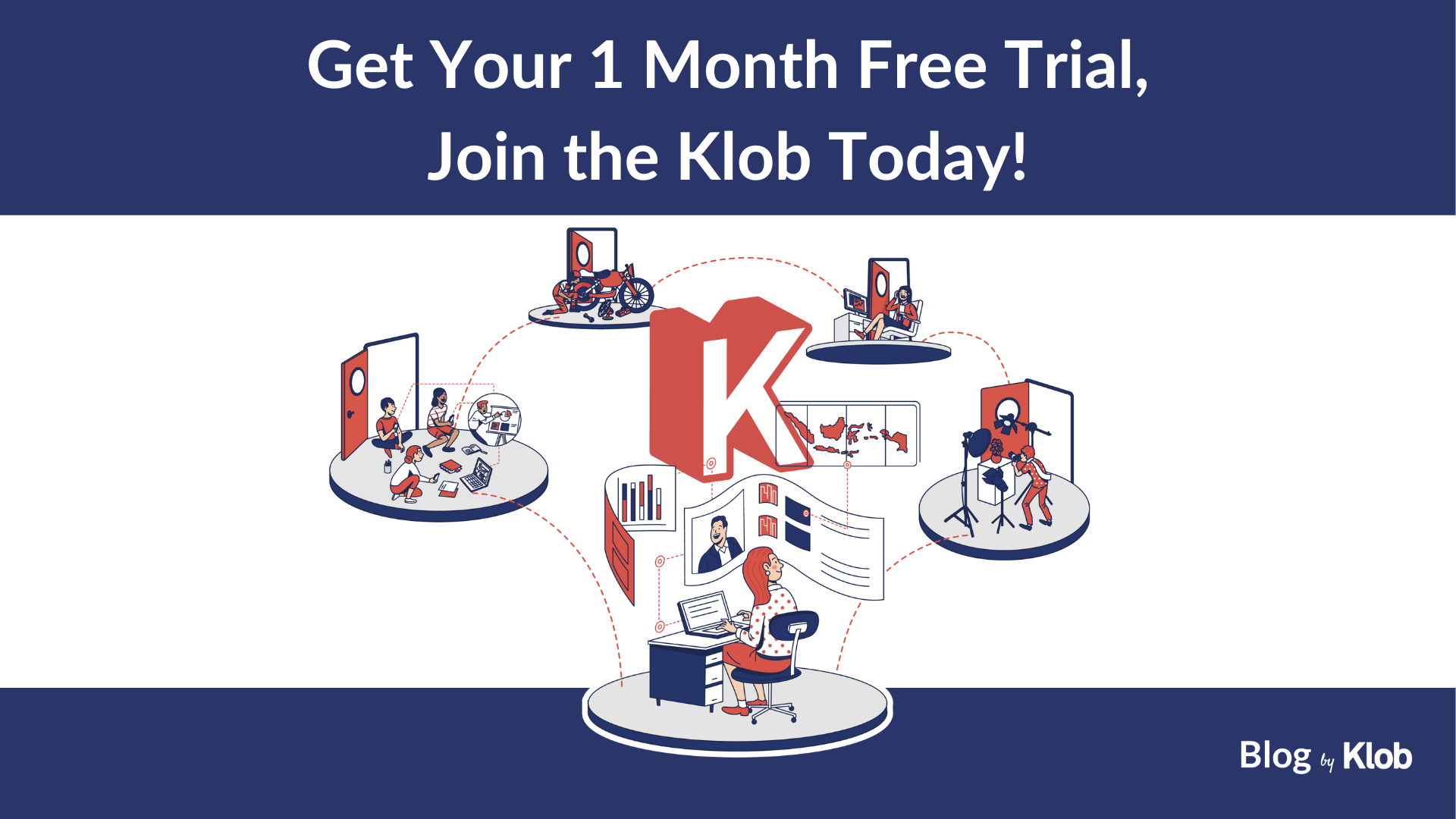 Join the Klob and Get Your Free Trial!
Come and make use of our all in one recruitment and employer branding platform, Klob!
Here you can: find your ideal talents, advertise your employer brand, promote your job vacancies, filter potential candidates, and so much more.
Join the Klob today for FREE to try out all our Employer Branding and Recruitment features. Check out our variety of subscription packages that you can try out after your free trial.

Warm Regards from the Klob Team!