Klob Update: Corporate Dashboard New Look & Feel
Did You Hear?
Klob has updated the look and feel of our Corporate Dashboard!
After taking in all your input and a significant amount of work and passion, Klob has revamped our Corporate Dashboard to better serve you and your employer needs! So what has changed?
New Dashboard Interface
We've remodeled our dashboard for a cleaner look and a more user friendly experience. Here you have access to all account settings and features of your subscription. This change also includes the enhancement of the applicant tracking system. This new dashboard will also let you more easily take charge of your Employer Brand with a more user friendly company information page and EVP builder page.
New Automated Payment Gateway
Along with our new dashboard, we've finished work on our automated payment gateway. With reminders on when your bill is due and simpler subscription renewals, we will no longer rely on the manual invoices that took up so much of our time. Moving forward, subscribing to Klob is a simple click away.
Role Based Authorisation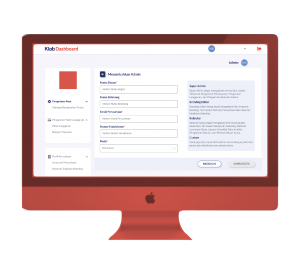 This will allow you to easily add and remove admins from within your team as well as assign them roles which can limit their access to certain features of your dashboard.
The Super Admin role allows for complete access to all features including Payment, Subscription, and Account & Admin Settings.
The Branding Editor role limits this admin's access only to the features concerning a company's employer branding. This include Company Information and the Employer Branding Page.
The Recruiter role limits this admin's access to only the sourcing and recruitment features. These include Sourcing Settings, Applicant Database, Candidate Reports, Data Analytics, Chat Settings, and Event Posting.
If you want to assign any other role to an admin that doesn't quite fit into the previous three titles you can even create a Custom role wherein you can choose which features this admin will have access to.
We also have new subscription packages to better meet your organisation's specific needs! Still need something a little bit more custom? Come chat with us about designing one with a better fit using our Enterprise package!
This is just the beginning of our evolution in 2022! Keep an eye out for more upcoming changes. Subscribe to Klob today for FREE and let us help you up your employer branding and recruitment game!